Here at Pack & Ship we offer a variety of printing services… 
Now Offering Envelope Printing!!!
Pricing: $.10 for Black & White / .15 for 1-color / .35 for Full Color
#10 Custom Printed Security Tinted Self–Seal Envelopes – Personalized with Logo and Address/Return Address Imprinted Size 4-1/8 X 9-1/2″ -White -24 LB – 500+ Count Available
  About this item…
#10 SECURITY TINTED SELF SEAL ENVELOPES; forget cheap envelopes that easily split and aren't suitable for secure mailing, our #10 envelopes are designed with a premium security tint to protect sensitive information and a super strong SELF-SEAL strip, perfect for larger documents
PREMIUM SECURITY TINTED PATTERN; our #10 envelopes are designed with a premium security printed design to protect contents and sensitive information, perfect for secure business and legal mailing while protecting sensitive information
WINDOWLESS DESIGN; envelopes ideal for standard business & legal documents and sensitive correspondence, manufactured with a windowless front panel for easy printing, labeling or hand-addressing, perfect for quick, mass business mailings
QUICK-SEAL CLOSURE; our #10 envelopes are designed with an ultra strong SELF-SEAL adhesive strip to create a full, super secure seal across each envelope's width that won't easily open or tear, ideal for mailing larger documents without splitting
LONG LASTING SUPPLY; large sized envelopes and 500 envelopes in every pack for a long lasting supply, perfect for everyday business correspondence and large mailing tasks!
Listed are some of the services that we provide. Please call or email us if there are any questions.
Each email to print shipping labels/any file needing printed $2
Black and White Copies $.20 (8.5×11 / Letter Size)

Color Copies $.30 (8.5×11 / Letter Size)

Cardstock prints are depending on the lb./gsm. thickness and quantity. Variety Available.

Fax Services $1 per page/side (Sending & Receiving)

Laminating $1.50 per page Letter Size / $2.00 Ledger Size

Custom Cards $1.50 each (Includes Envelopes)

Custom Designed Business Cards $50 for 500 or $75 for 1000

Custom Stationary $30 for 100 pages if Color $20 for Black & White
Custom Photoshop designing and photo restoration is available. Price is dependent on the job you need done.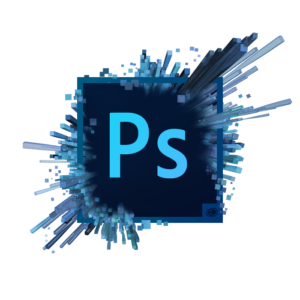 Wide Format Printing & Scanning
Blueprints – Black & White $6 and Color $8

Large Format Scans (up to 42″) – $5

Car Magnets 12x24in. $30 and 2 for $50

Yard Signs 18x24in. $25 Single side & $30 Two sided. (Quantity Discounts Given)

Adhesive Polypropylene (Stickers) $5.50 per sq. ft.

Non-Adhesive Polypropylene (Banners) $4.50 per sq. ft.

Custom Vinyl Pricing varies and depends on color and quantity, as well as availability.