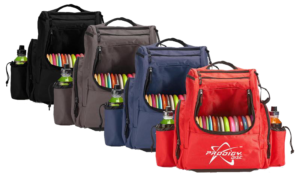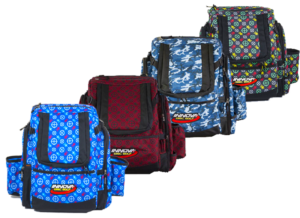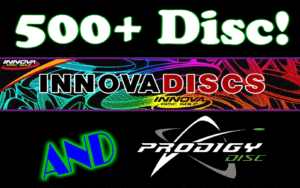 Free Shipping on all Discs!!
Here at Pack and Ship, we have many disc golf to choose from. We offer two top brand names which are Innova and Prodigy. From putters to drivers we have what you need to dominate the field! 
We also sell bags for all your discs. We carry Prodigy bags and the New Superhero bags from Innova.
We offer multiple colors, plastics, and weights in discs for a broad range of options and preferences to choose from.
Distance Driver– MF Destroyer is a special disc from Innova that is custom made with nice colors to attract attention. We also have a 400-X4, which is a Prodigy disc, that has had wonderful reviews from our customers.
Mid-Range– Rock
is an Innova disc we sell. We have a 400-M3 which is a Prodigy disc we sell.
Fairway/Approach Drivers– Champion Teebird is a special disc we sell from Innova that is very great on the fiel
d. Also, we have 400-X2 that is a Pro
digy disc.
Putters
– We have an XT Nova that is a great g
old disc to start off with if you want to start playing disc golf. 400-Pa-1 is a Prodigy disc that also makes a great putter to choose. Either putter is great and about the same in terms of use and flight.
Coming soon is a list of all the disc golf we offer with the list beginning with distance drivers, mid-range drivers, fairway/approach drivers, and putters being last.